616 Corporate Retreats
The ideal place to inspire extraordinary ideas
work, rest, and play
The inspiring space of The 616 is ideal for your corporate getaway, directors retreat, residential training, or team reward and recognition event. Suitable for up to 60 attendees and 28 overnight guests, The 616 offers total privacy and flexible meeting spaces for a customised and memorable experience.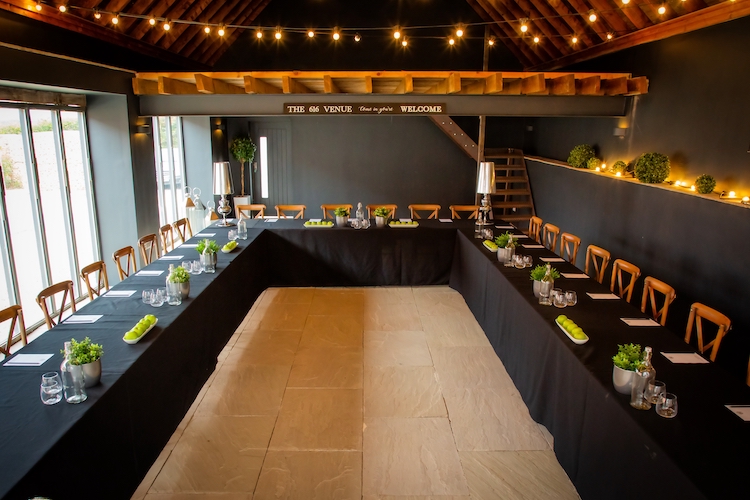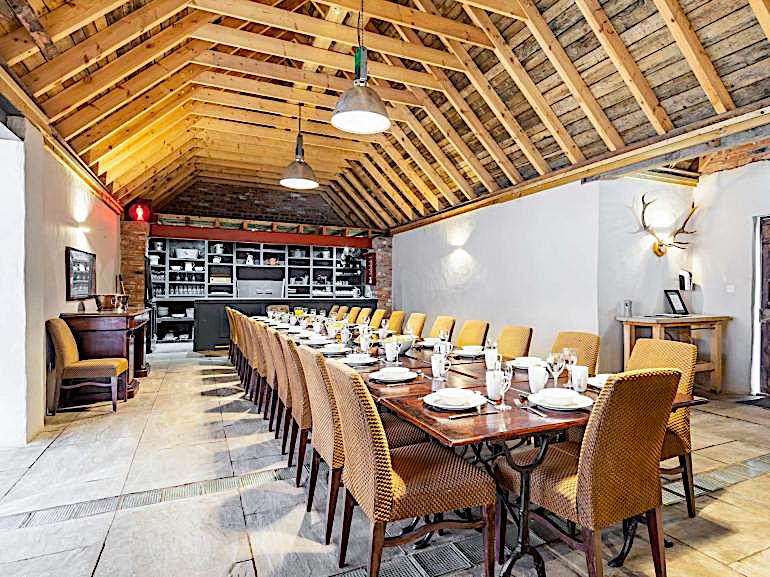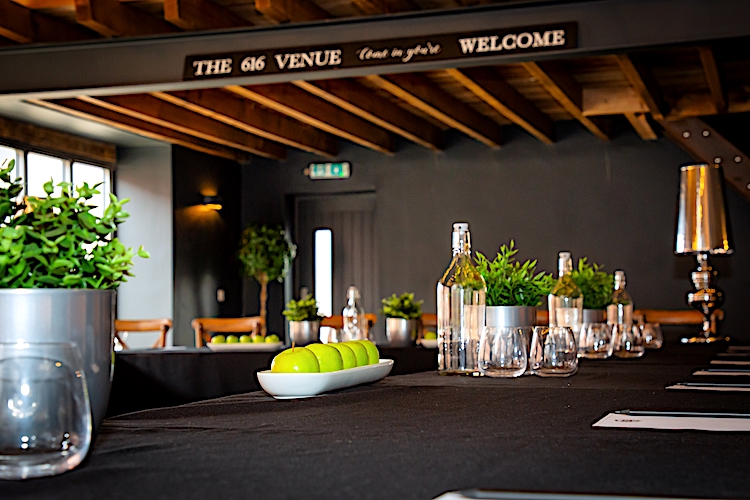 Flexible environment
Flexible spaces for presentations, brainstorming sessions, small group meetings and more. In addition to the large dining area, the beautiful Orangery accommodates up to 60 attendees in multiple configurations – boardroom, theatre, classroom, cabaret or banqueting. Presentations can be run from the built-in 88 inch HDMI ready TV. Seating areas in the Snug, and outdoor courtyard can be used for breakouts.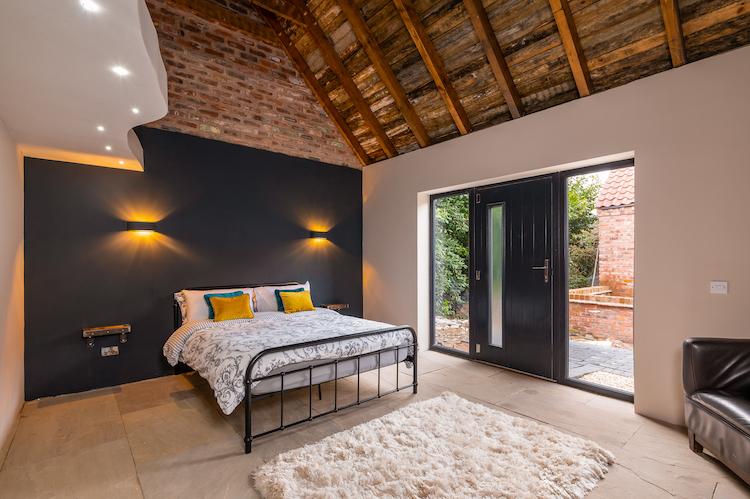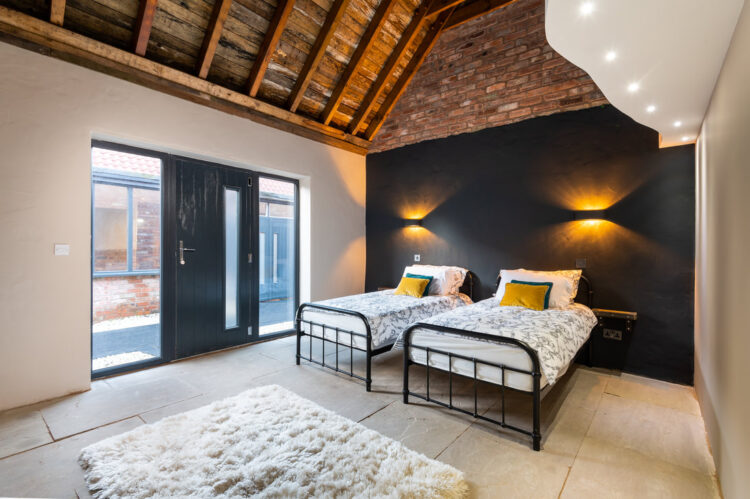 privacy and security
Once inside the gates of The 616, the space is your own. You don't need to worry about bothering other groups or other guests intruding on your meeting. Security doesn't mean rigidity, especially when it comes to catering. With a 'no corkage, no cakeage' philosophy, you can choose your own catering options. The concierge team is on-hand to make local recommendations from preferred vendors.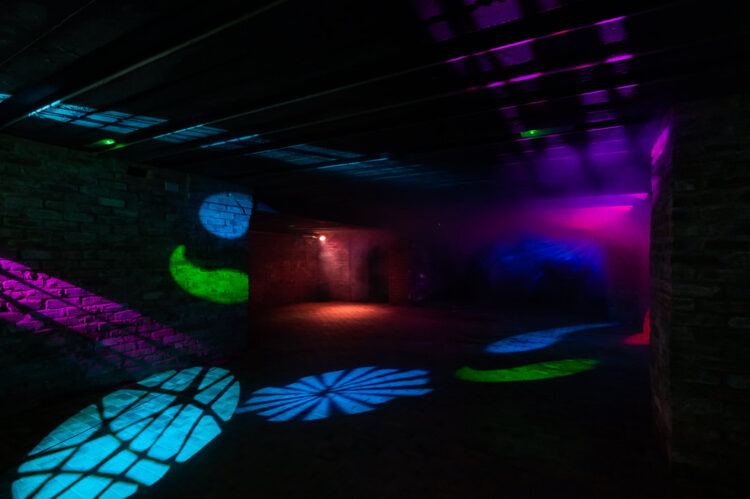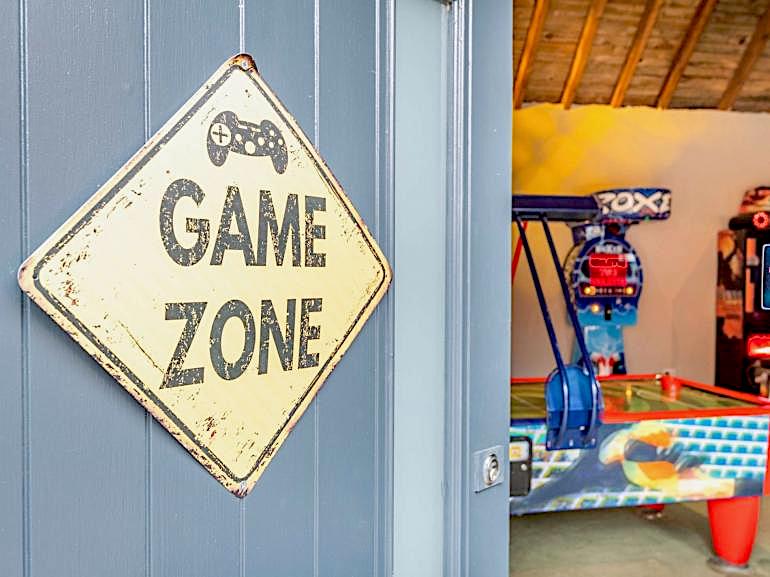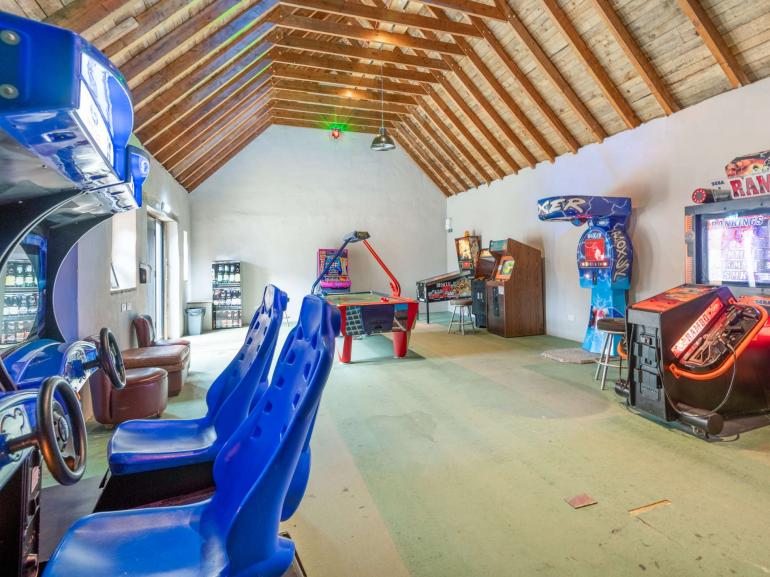 after hours
The mini-nightclub, based in the soundproofed cellar is unique feature of The 616. Built-in bar and taps mean you can pull your own pints. The sound system and SFX lighting give an authentic nightclub feel. Or burn some energy in the 80s style video arcade with pinball, air hockey, Time Crisis, Rambo 'shoot 'em ups' and more. To soothe away the day, relax in one of three outdoor hot tubs as you gaze at the night sky.
unique setting for corporate events. newly built in 2021
up to 60 attendees and 28 overnight guests
Available for weekday and weekend stays (min. 2 night booking)
PRIVATE & EXCLUSIVE USE
Accommodation: – 9 king En-suite rooms and 5 En-suite twin rooms, Snug area, Arcade room, Night club, Dinning room and meeting rooms.
CONCIERGE-STYLE SERVICES
Why not dine in you own private restaurant :- Inclusive package. From £185pp. We offer a wide array of fresh food – From a Traditional English Breakfast to Tex Mex burger. Italian inspired menu. Tractional baked Pizzas. A taste of India or a good old Sunday roast. We use the freshest ingredients all sourced locally, in preparing our food to provide the best quality and taste. Try our delicious food to make your stay even better! Dinner from our Menu on the first night of you arrival, Full English Breakfast on two mornings, Lunch day two, and dinner on the last night of your stay.. all from our private dinning page.
Tea Coffee and biscuits on hand at all times.
vip's and special guests
Extra special touches to elevate your event from 'great' to 'unforgettable'.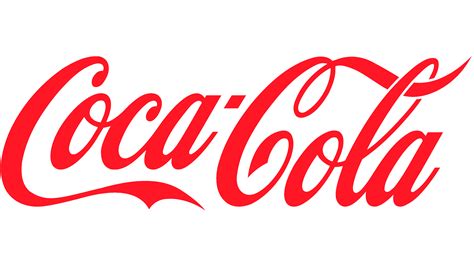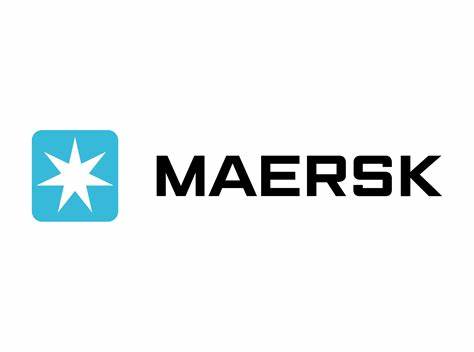 Your widget will appear here.